Big Savings with Low Fall Camping Rates
The glorious colors of Autumn mean it's almost time for campers to pack up and go home, but there's still time for camping and big savings in September before Minnesota schools go back in session and Two Rivers Campground goes on a break until next May.
Good News for Guests – Have More Fun with Big Savings in September
Live music on Saturdays.
First Annual Fall Fest Carnival on September 10 with Bluegrass music, balloon animals, bouncy castles, foam axe throwing, and more!
Big savings! Ask about our Reduced Rates now through the end of September.
No minimum stay required after Labor Day.
Halloween creeps up on ya! Start your trick-or-treating early with the Two Rivers Halloween Festivities on September 17 & 24.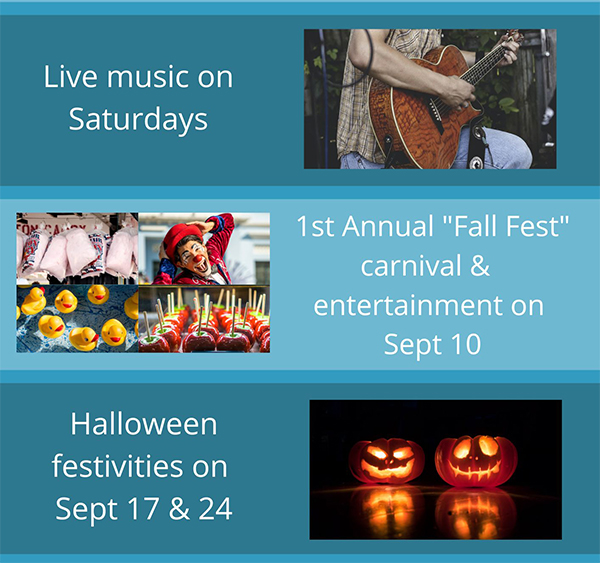 New Mining Sluice and Great Amenities
It's here! Try mining for gem stones with the new mining sluice at the camp office. Watch as plain brown mud and rocks turn into sparkly bits of something special beneath your fingertips. Mining for gem stones is big business in Minnesota. Maybe you'll hit it rich too.
You don't need to be rich to enjoy all of the great amenities here at Two Rivers Campground. In fact, our Big Savings in September could qualify as a remedy to inflation. C'mon in and save.
Plan Now for Next Season
While the Campground is closed, we will be working hard to make sure everything is in tip-top shape for your visit next summer. Plan now for next season! Reserve your stay for a week, a month, or the entire season of tubing and camping fun when Two Rivers Campground re-opens on May 1, 2023. Until we meet again next season, we wish you Happy Holidays and a wonderful New Year. Love to all – See you next summer!
PS: Miss us already? You can follow us on Instagram and Facebook all year long.